MY LITERARY
HOME AWAY FROM HOME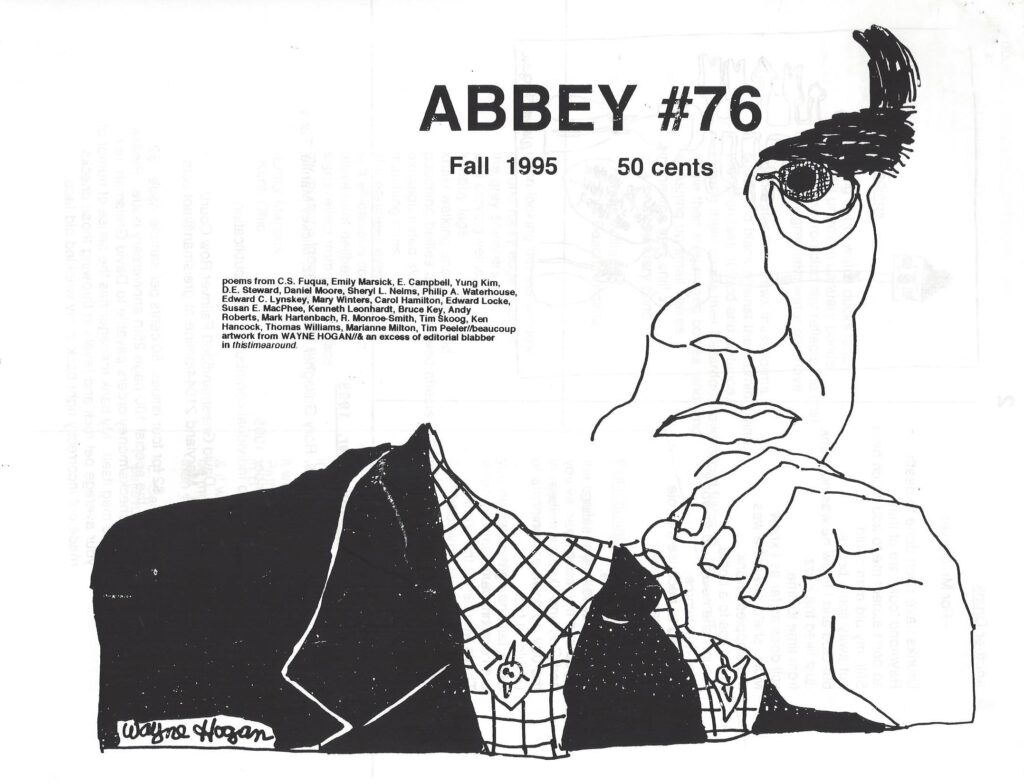 Since 1985, Wayne's drawings have appeared in every issue of the iconic small press literary quarterly, Abbey, created and edited by the multi-talented David Greisman of Columbia, Maryland. Wayne's association with Abbey, David, and many of Abbey's literary contributors has resulted in cherished friendships. His sheer pleasure in the quarterly read always ends with an is-it-here-yet yearning for the next issue. Like a Round Table on paper, this one-staple wonder of the literary informalzine world brims with unexpected depth and breadth. Not to mention charm and character(s). It is in fact a page-turner. In 2020 Abbey celebrated its 50th Anniversary with the May publication of issue #159.
123456789
___________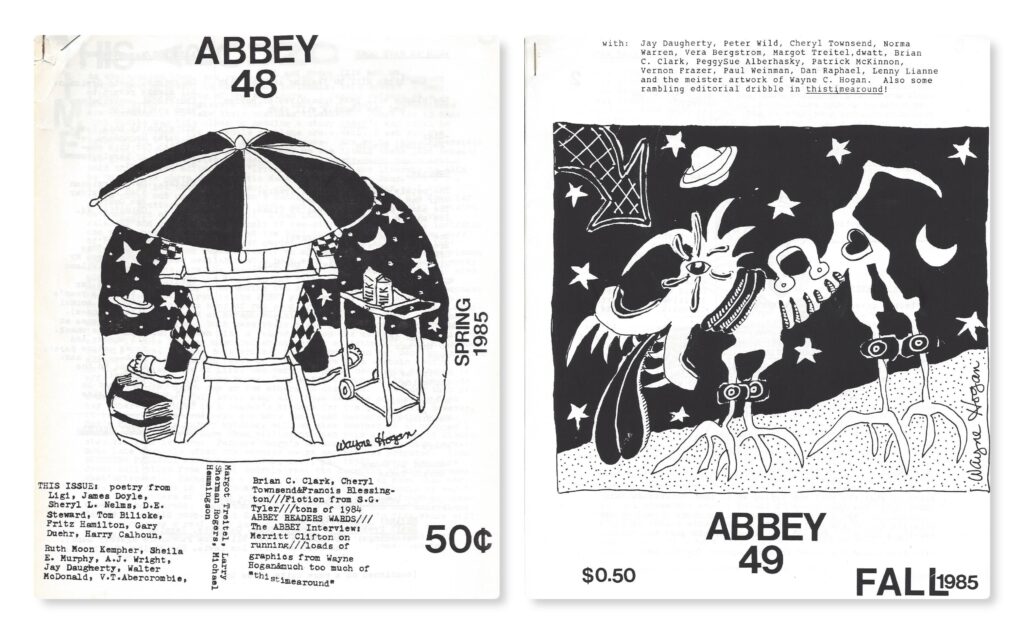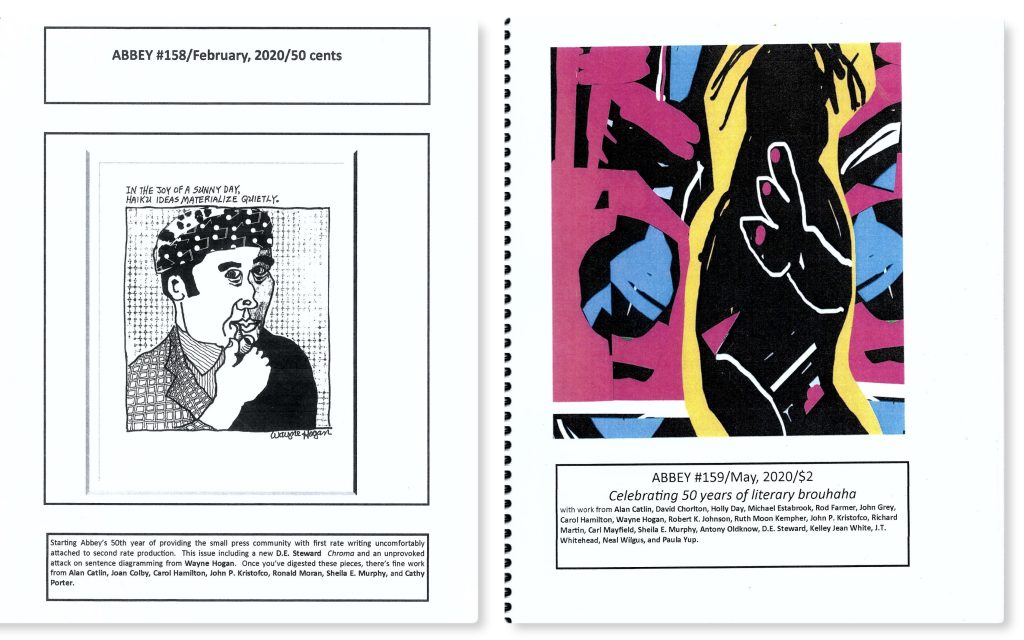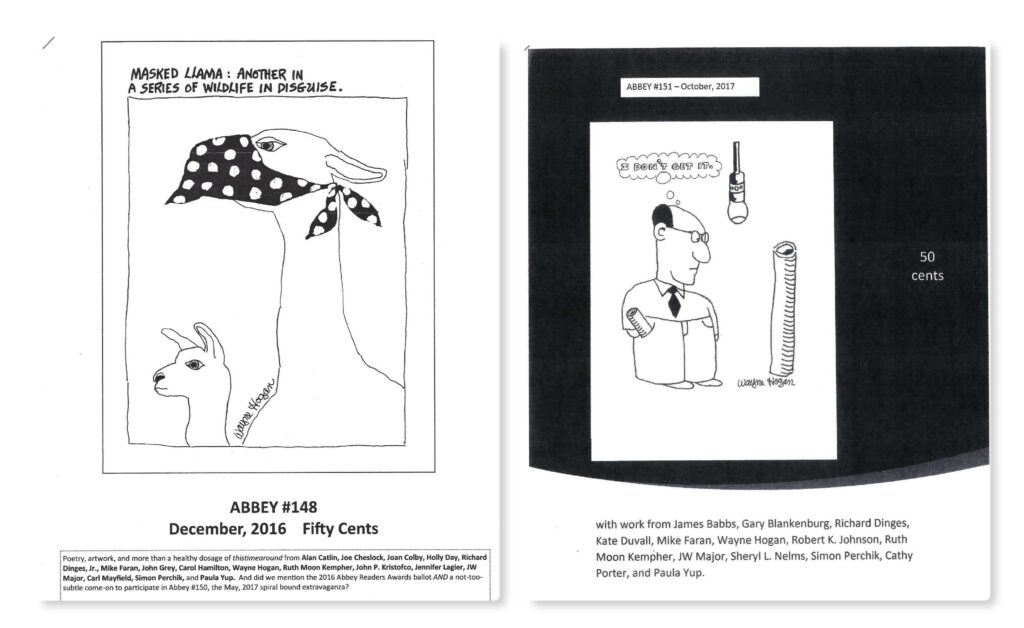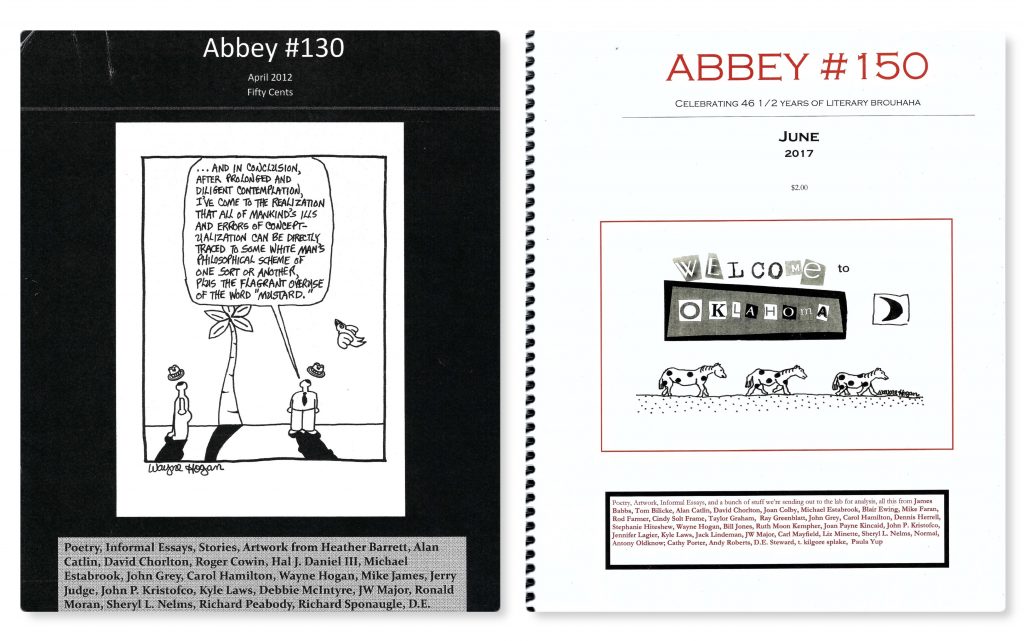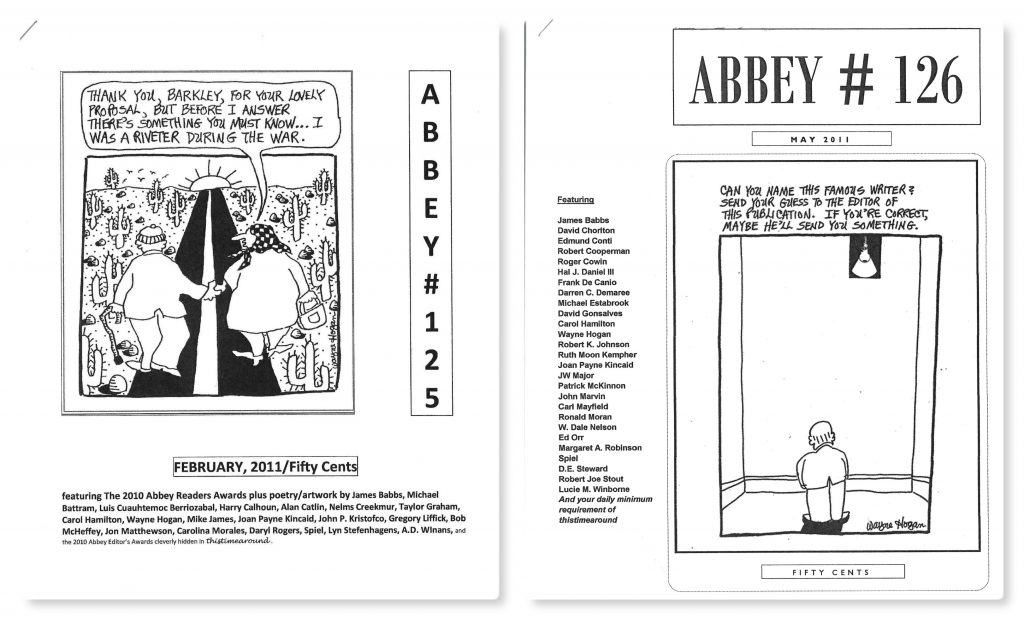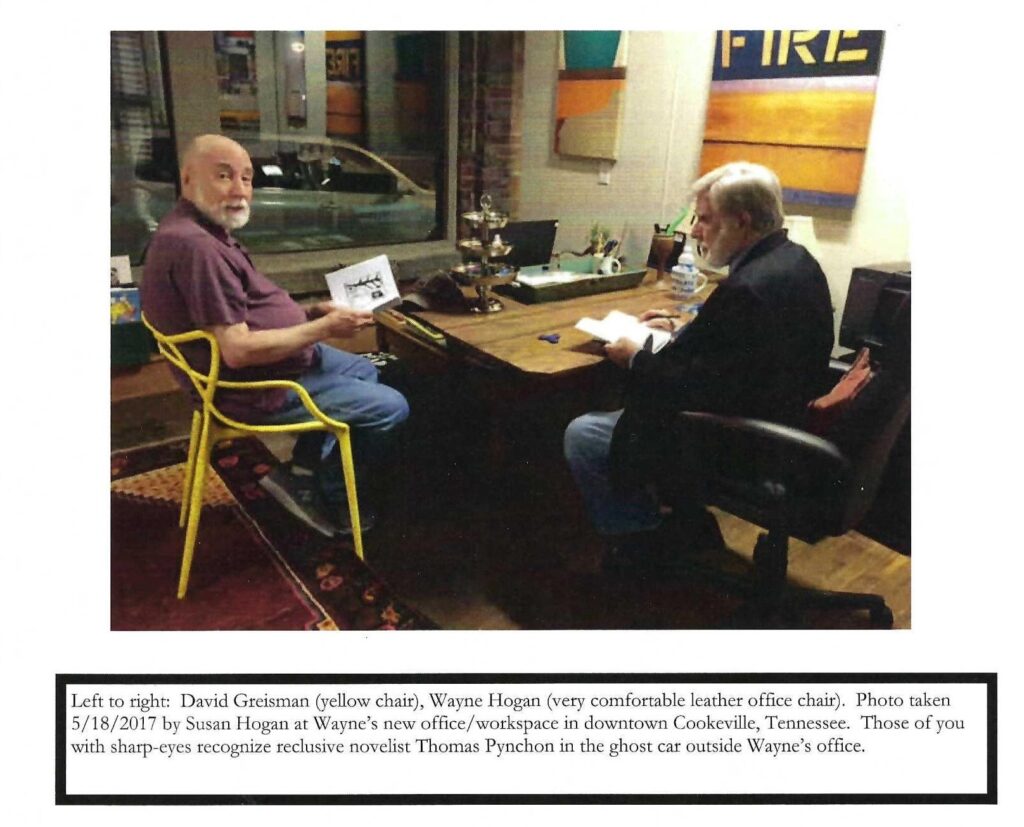 Featured ABBEY Excerpt – Abbey #159, May, 2020 – p 4
David Greisman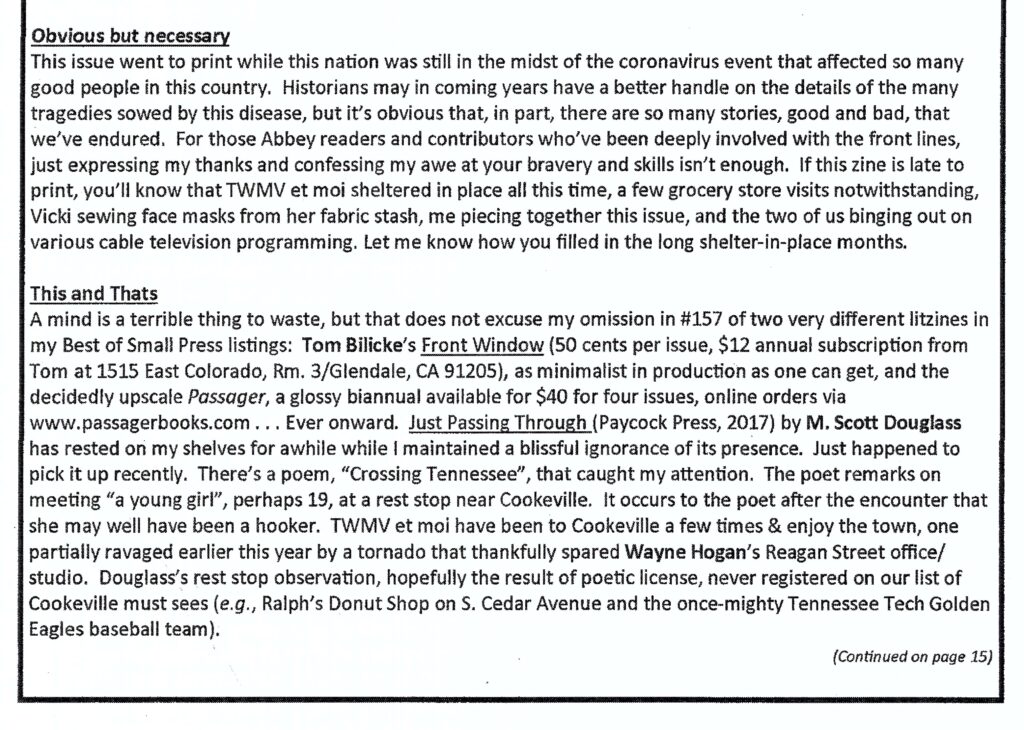 ESSENTIAL ABBEY INFORMATION BELOW
Editor: David Greisman/5360 Fallriver Row Court/Columbia, MD 21044-1910. greisman@aol.com
Production Coordination: The Wartsandall Arts Collective of East Shepherdstown
Essential Guidelines and Other information: Abbey is a more-or-less quarterly, combining some of the best poetry on the scene with an editorial tone that's haphazard even on a good day. We don't need to get into the laughable production standards, do we? No matter. Abbey prints poetry but no fiction (despite ample evidence to the contrary), and will throw a change-up every now and then with an informal essay or two. No haiku accepted unless common sense has permanently abandoned our staff. No previously published material, no politics, no pornography. Submit via snail or email.
Subscriptions: $2 for four regular issues, special issues 100, 122, 142, 150 and 159 are $2 each. A half-lifetime sub will run you $10. Please make checks/money orders payable to David Greisman.
Abbey is a proud member of the Association of American informalzines, pride taken despite AAI's low ball ranking of this zine. Hey guys, we got feelings too!