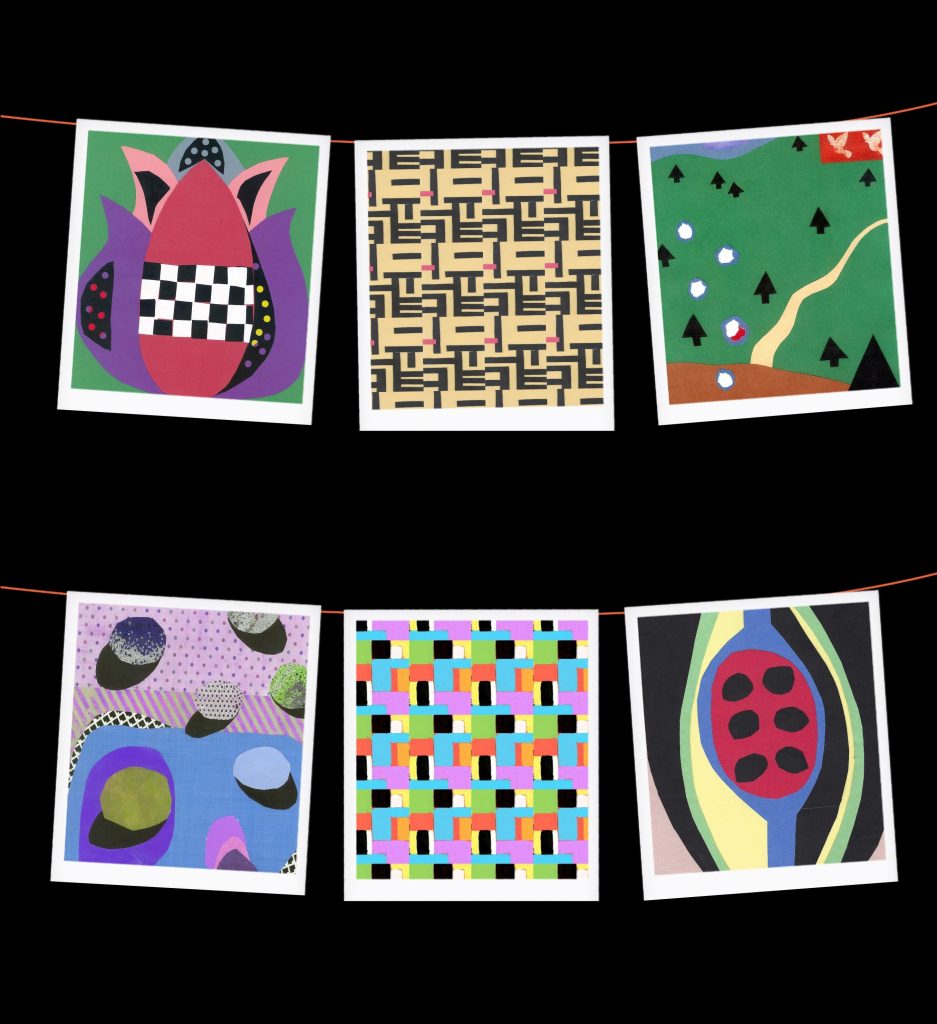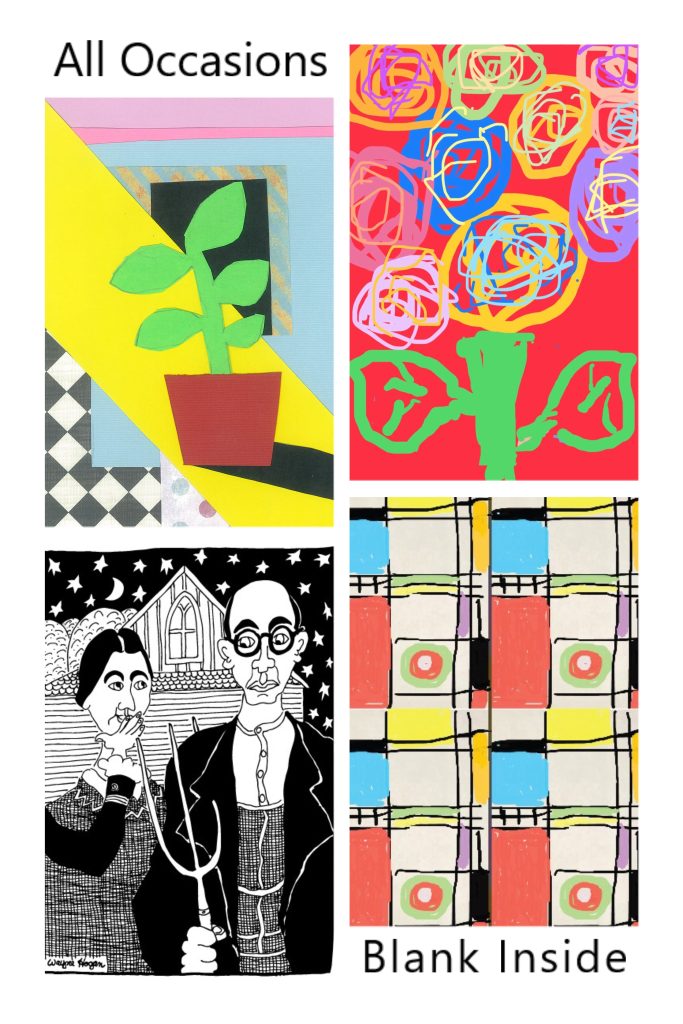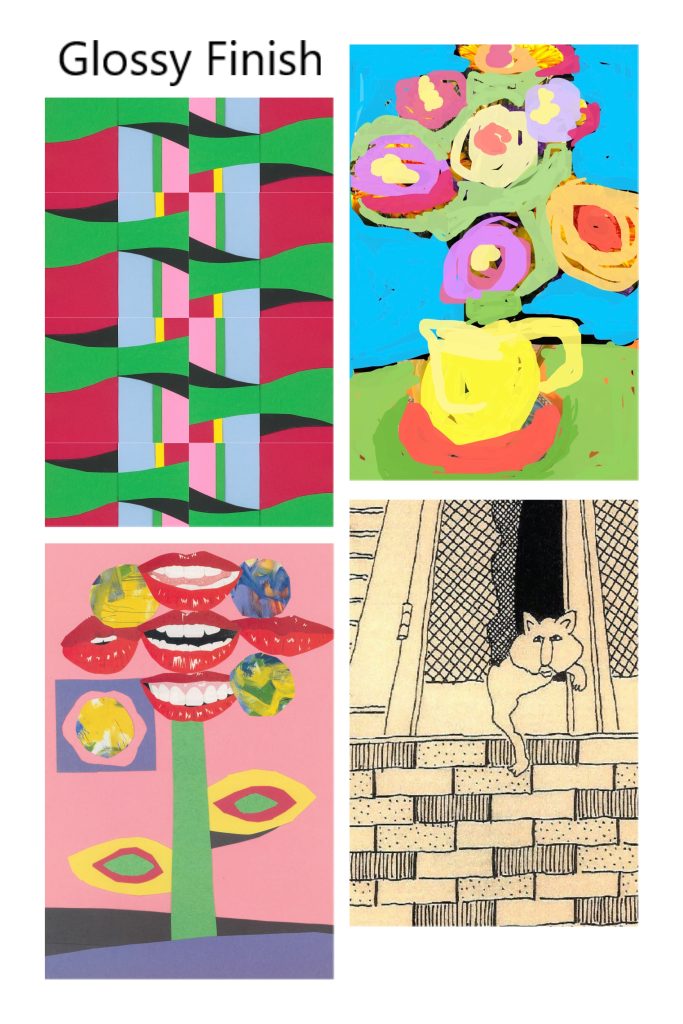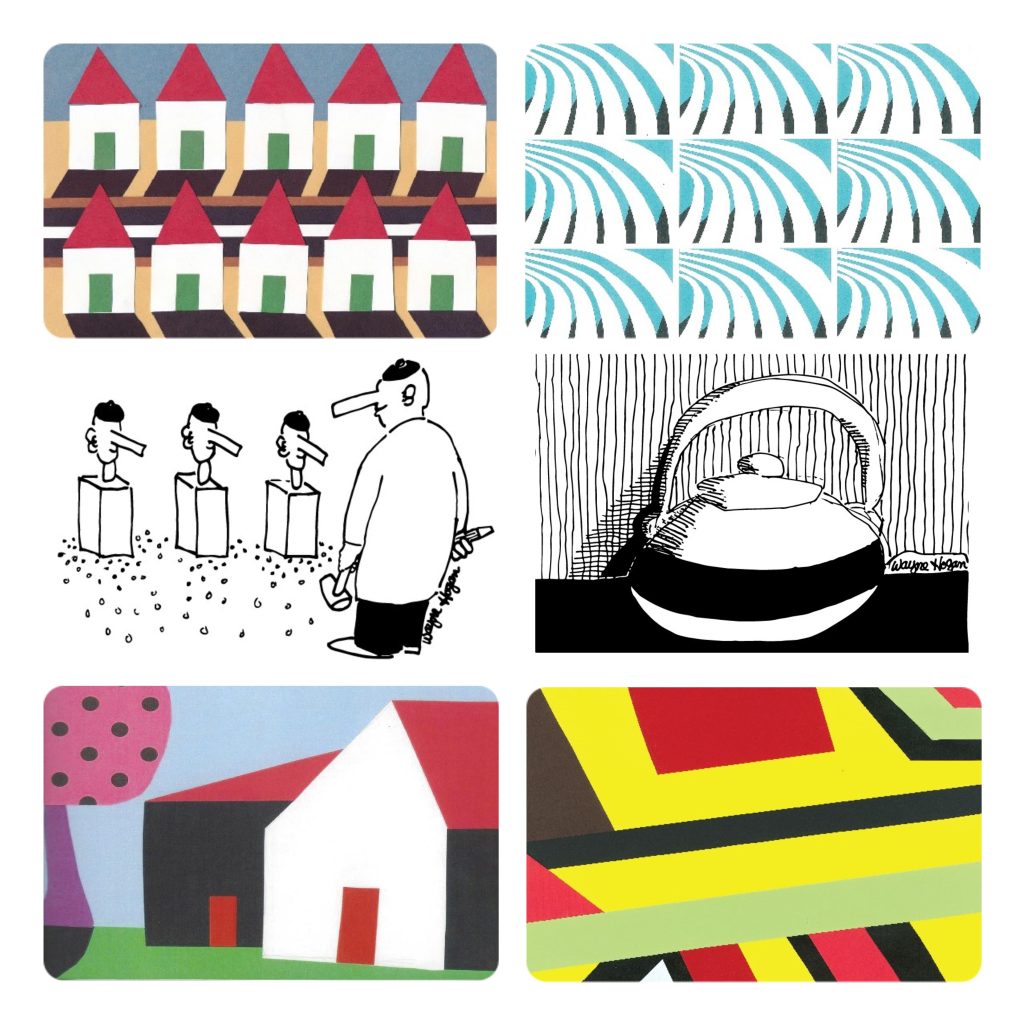 Please click the thumbnails below to view the full image of each notecard, along with the Identifying Card Number. There are a total of 32 cards . Not all are shown above but all are included below.
This collection includes samplings of Wayne's pen and ink drawings, cut-paper collages, and images created on his iPhone.
Notecards are approximately 4×6, glossy card stock. Blank interior.
$10 per package of 5 cards & 5 white envelopes, one design per package.
To order, please text (931)260-8103 or email wayneart1980@yahoo.com. Free shipping & handling with orders of $20 or more. By appointment at 370-C Reagan St, in the Maddux Building on the Square.